Do you want to know about Electronic Waste and its Management? Here is an opportunity provided on DIKSHA, continue learning through eCourse on Environmental Hazards of Electronic Waste (e-waste). Save Environment!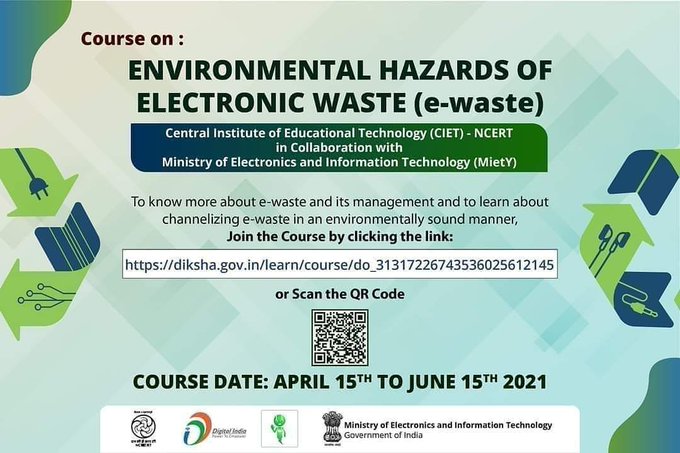 he course is relevant for:
Class:
Class 7, Class 8, Class 9
Subject:
ICT in Education
This module has been prepared to create outreach and enhance advocacy with students and teachers across schools in India on the health and environmental impacts of e-waste. The awareness on the subject is important because there are hazardous elements in e-waste. e-waste also contains materials which are important as far as their circular economy potential is concerned. Resource efficiency can be enhanced if e-waste is properly collected and channelized for recycling so that materials can flow back into the production process. This course helps to understand the laws which guide e-waste management in India, its genesis, the health and environmental impacts of e-waste and what students and teachers can do in schools to set-up collection centers so that e-waste can be channelized in an environmentally sound manner for recycling.